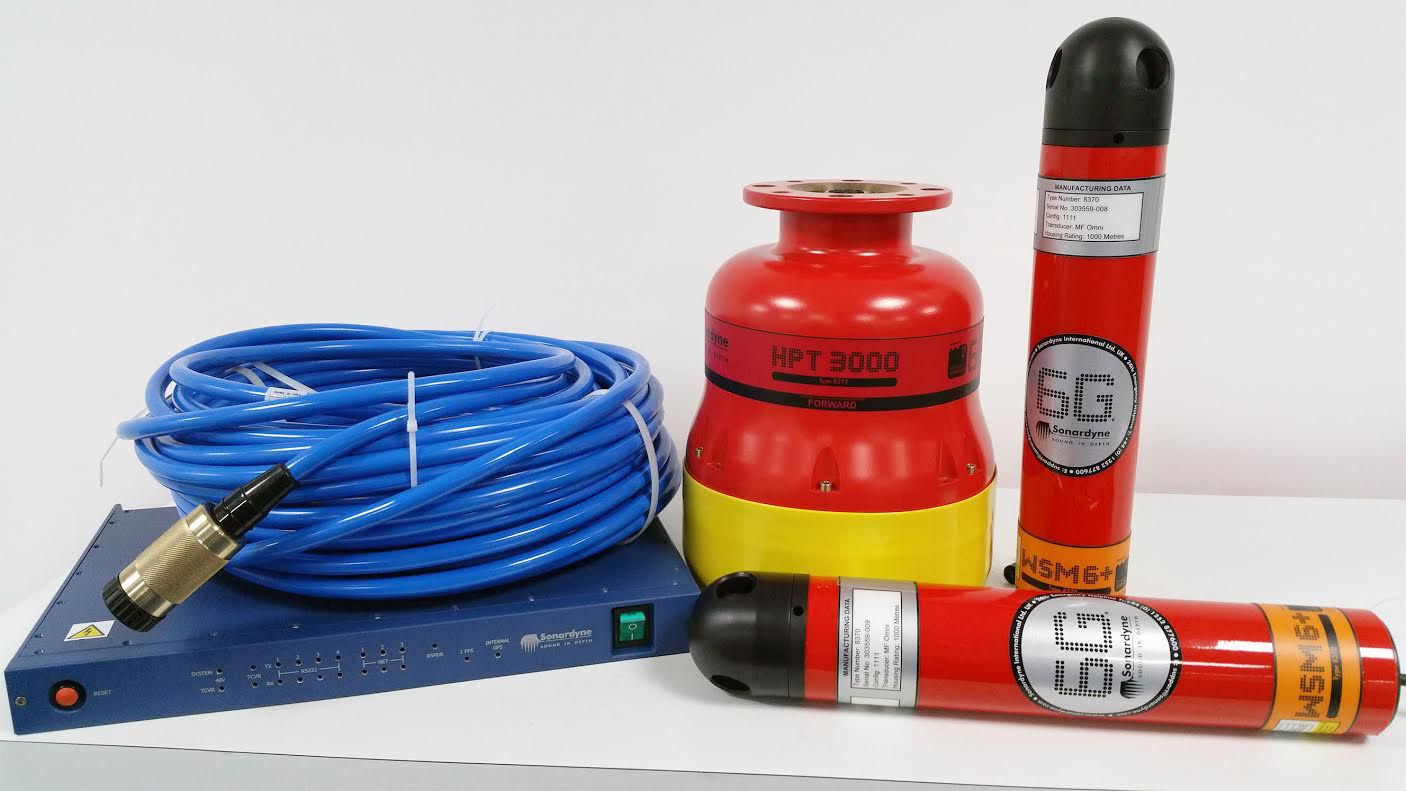 Mini-Ranger 2 is a sixth-generation (6G) Ultra-Short BaseLine (USBL) underwater positioning system. It offers a standard operating range of 995 metres (extendable up to 4,000 metres) and the ability to simultaneously track up to 10 subsea targets (e.g. divers, ROVs and structures) at very fast update rates.
These features make Mini-Ranger 2 ideal for nearshore operations on small, quiet vessels, pipelay and construction barges that need survey grade positioning performance without the cost and complexity of a deep water USBL solution.
Mini-Ranger 2 calculates the position of an underwater target by measuring the range (distance) and bearing (heading) from a vessel-mounted transceiver to an acoustic transponder fitted to the target; a technique known as Ultra-Short BaseLine (USBL) positioning.
Mini-Ranger 2 is compact and highly portable, comprising Ethernet Serial Hub (ESH), HPT 3000 acoustic transceiver and software which is installed on the user's own PC or laptop. A wide range of Sonardyne 6G mini transponders can be used with Mini-Ranger 2 allowing the user to select the most appropriate beacon for the task. These include; Wideband Sub-Mini 6+ (WSM 6+), Wideband Release Transponder 6 (WRT 6), Wideband Mini Transponder 6 (WMT 6) and the new ultra-small Nano.
The accuracy of USBL system not only depends on USBL itself, but also depends on many factors such as GPS, Gyrocompass, Dynamic Motion Sensor, Offset Method… Hence, keeping accuracy is always a difficult issue in underwater positioning. But at GSP, by using advanced equipment, at the same time deploying calibration at port and survey location, we can keep accuracy less than 3m for all activities of ROV, Diver, Towfish.